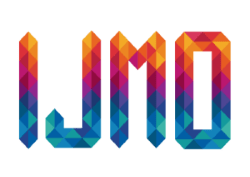 About IJMO?
The International Junior Math Olympiad (IJMO) is an international mathematics competition which is held annually in different countries across Asia. IJMO is organised by SASMO in collaboration with the National Math Societies in Asian countries to identify and encourage potential young math talents in every SASMO participating country. To be eligible for participation in IJMO, only SASMO Gold and Silver awardees from each country are selected annually to represent their country.
IJMO aims to provide an Asian platform for students to interact and compete against their worthy opponents. IJMO is the ideal platform to showcase every student's potential and talent in math in the international math competitions arena!
IJMO empowers students with deep conceptual understanding and logical thinking skills beyond Grade-level. This effectively stretches every student's potential beyond Grade-level, allowing them to better apply much higher level logical and analytical skills to solve challenging Math Olympiad problems. Questions in IJMO are carefully designed to develop every student's higher level of conceptual understanding and logical thinking skills.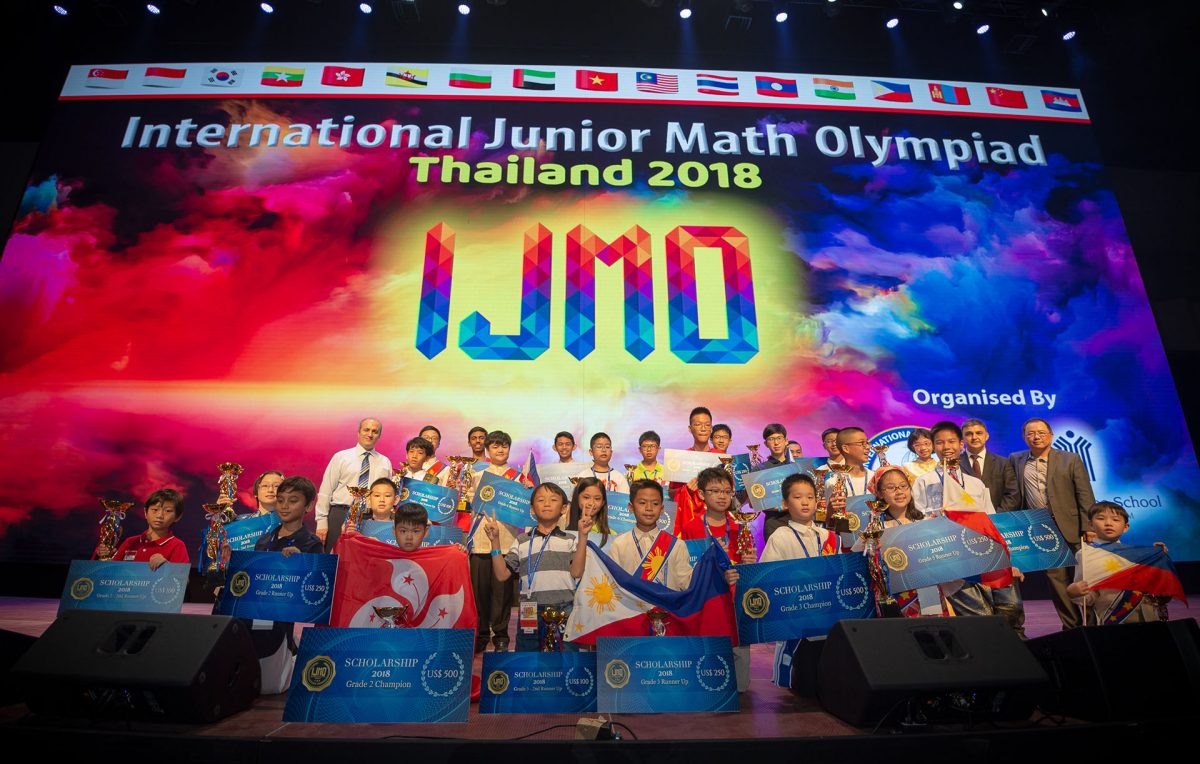 IJMO
IJMO 2020 is only open to 

SASMO

 2020 Gold and Silver awardees from each country. 
For: For Grade 2 to 11
Where :  Oneline from Home
When: Only SASMO 2020 Gold and Silver medal winners to apply on first come fisrt serve basis.
Contest Dates :  Dec 5, 2020 
Results and Online Award ceremony will be on Dec 6, 2020.
Registration Date : Will Open in Oct/ Nov 2020.
Global Olympiads academy invites students and schools from India only to register.
Competition papers for each level contains 30 questions:
Section A: Questions 1 to 10 are worth 2 points each
Section B: Questions 11 to 20 are worth 3 points each
Section C: Questions 21 to 30 are worth 5 points each
Duration: 90 minutes
Awards: For each Grade:
Top 10% – Gold
Next 20% – Silver
Next 30% – Bronze
Apart from this Winners and runners up from each grade to get scholarship:
Champion: US$ 500
1st Runner up: US$ 250
2nd Runner up : US$ 100
Grade 2-4 (Primary 2-4)
Arithmetic and Statistics
Geometry and Mensuration
Solving word problems using model method (or any other non-algebraic methods)
Non-routine problem solving (including number patterns, divisibility tests, spatial visualisation, logic problems and simple cryptarithms)
Grade 5-6 (Primary 5-6)
Arithmetic and Statistics
Geometry and Mensuration
Solving word problems using model method (or any other methods including algebra)
Non-routine problem solving (including number patterns, divisibility tests, spatial visualisation, logic problems and cryptarithms)
Grade 7 (Secondary 1)
Arithmetic and Algebra
Geometry, Graphs and Mensuration
Statistics
Non-routine problem solving (including number patterns, divisibility tests, spatial visualisation, logic problems and cryptarithms)
Grade 8 (Secondary 2)
Arithmetic and Algebra
Geometry, Graphs and Mensuration
Pythagoras' Theorem
Statistics
Non-routine problem solving (including number patterns, divisibility tests, spatial visualisation, logic problems and cryptarithms)
Grade 9-10/11 (Secondary 3-4)
Arithmetic and Algebra

Geometry, Graphs and Mensuration
Pythagoras' Theorem and Trigonometry
Statistics and Probability
Non-routine problem solving (including number patterns, divisibility tests, spatial visualisation, logic problems and cryptarithms)
About SIMCC
Singapore International Math Contests Centre
(SIMCC) is one of the largest math contests organizers in Singapore and Asia. We are committed to popularizing mathematics education through thinking games and competitions, and allowing students to interact,
cooperate and build lasting bonds of friendship that transcend borders. SIMCC organizes:
SASMO – Singapore and Asian Schools Math Olympiad
SIMOC – Singapore International Math Olympiad Challenge (global finals)
IJMO – International Junior Mathematics Olympiad (global finals)
SINGA – Singapore Math global finals competition (global team finals)
AMO – American Mathematics Olympiad (AMO) in the ASEAN and Greater China regions
VANDA – International Science competition
JOAQUIM, Global finals Science competition
AJMC – Asia Junior Memory Championship
BEBRAS – Singapore Bebras Computational Thinking Challenge
SMKC – Singapore Math Kangaroo Contest
Activities
Math Olympiad, Math Enrichment, Science Olympiad, Memory Champion Workshop,
Memory Champion Gyms, training in our learning centre,
Math Events in Schools
Develop advanced math curriculum and logical deductive games
Singapore schools and franchise overseas
Bring students to International academic contests around the world
Through Singapore Scholastic Trust Teachers' Institute (SSTTI)- offer training and certification for teachers in Singapore Math, Math Olympiad, Science Olympiad, Science, Computational Thinking, Memory Enhancement and Pedagogy by accomplished teachers and professors.
Through International Junior Honor Society (IJHS) – induct top students for FREE into IJHS
Through Young Achievers' Leadership Academy (YALA) – train IJHS scholarship holders and other honor students on leadership
Website: www.simcc.org