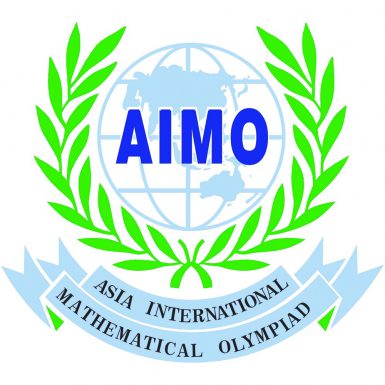 AIMO Orientation Training
Global Olympiads Academy is glad to offer an Online Orientation Training to its Primary grades' participants (Grade 2 to 6) for upcoming AIMO (ASIA International Mathematical Olympiad) Finals round Competition being held in India in May-June. 
Recommended for
:
Students from Grade2 to Grade 6 (P2 to P6 level) This is specifically for who are participating in AIMO Finals 2020. Other students who wish to get exposure on non-routine (procedural) problems beyond the scope of routine school curriculum math and deepen concepts understanding, improve application ability and sharpen their problem-solving skills using higher order thinking skills.
Parents/Teachers who are involved in the preparation/training of these students can also join the session free of cost. 
Coverage
:
We will be covering two past papers AIMO Finals (2018 & 2019) in two weekly sessions of 2 hours each in the month of July. 
Duration
:
Two sessions of 2 Hours each with a 10 Minutes break in between. 
Schedule:  
Will be notified later.  Classes will be in the evenings.
For Sample Training Video 

: Click here   (Access Password:  2C+94V!#) 
Grades should be as per AIMO Registrations which is Grades as per academic year 2019-20.
On registration, students will get the Qs papers (AIMO Finals  -2018&2019) in advance in the order confirmation email.  Students can attempt the papers themselves first. We will take them through on the concepts involved and how to go about solving those problems and also share the Answer keys document with them after the class.
How will we cover the class?
Mode of Class: Online Zoom Meeting. You will receive the login details in advance 24 hours before the batches start or within 24 hours of registration (for Late registrations).
Registered students will also get a link to view the Video recording of the classes on Google Classroom.  Link to join Google Classroom will be also shared.
This will be useful to revisit the concepts and solutions if they get stuck while trying it themselves after the class and also for those students who miss attending the class due to some unavoidable circumstances.

 What will the participants need for the online class?
A computer/ Laptop (recommended) or a tablet (like an I-pad) along with high speed internet and a compatible browser such as Chrome is required. A mobile phone with an adequate data plan may also suffice, but is not recommended.  Zoom (a webinar platform) software link will be provided to the participants well in advance, no software installation is needed. 
Training Fees:  

INR 1500 per student.
Last Date of Registrations:  July 15, 2020.
Students joining after this date will get the links for the recordings of the missed sessions.